CONTACT US
Need Help? Please send us your questions.
UNITED STATES
Corporate Headquarters
6440 Southpoint Parkway STE 300
Jacksonville, FL 32216
904.766.1600
us@ocenture.com
UNITED STATES
Mailing Address
PO Box 1559
Ponte Vedra Beach, FL 32004
EUROPE
Technology Center
SC Ocenture SRL
41A Nicolae Iorga
Iasi, IS 700211 Romania
romania@ocenture.com
WHO IS OCENTURE
Ocenture does not sell services directly to the general public. Ocenture delivers highly customized private label and co-branded services helping companies complete their desired goals. Ocenture is an industry leader in product development, technology support and systems integration. Ocenture's proprietary systems offer highly customized and collaborative solutions that expand client revenue/profit while increasing user retention.
Ocenture's diverse product line and speed to market capabilities help our clients stay ahead of the competitive curve by generating ideas for new service lines, creating scalable engineering approaches, establishing the complete delivery infrastructure, and providing marketing, sales, and customer support. Ocenture's clients include financial, credit and banking institutions, security companies, direct selling organizations, national insurance and healthcare providers, affinity groups, national associations, and global marketing organizations.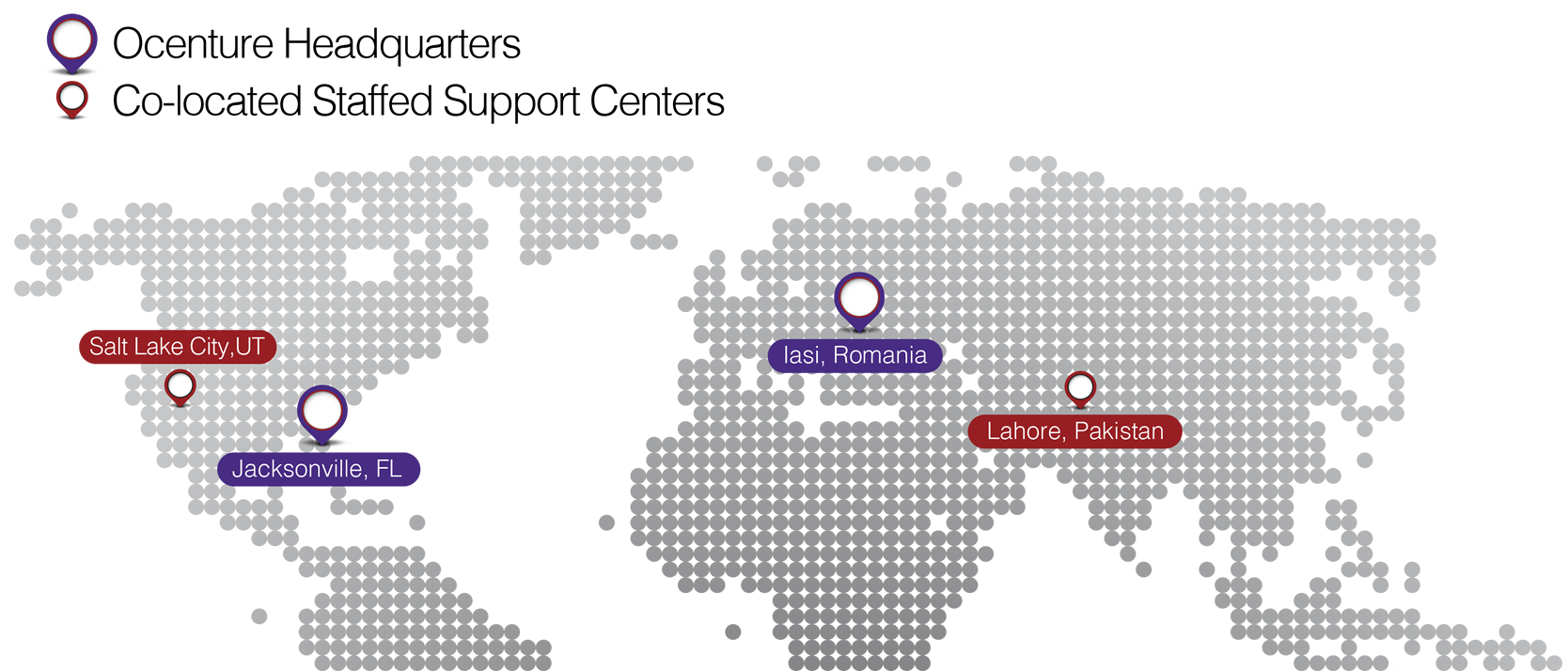 PRIVATE LABEL & CO-BRANDED SOLUTIONS

 
Take your business to the next level. Contact us today for a partnership price quote and integration plan.